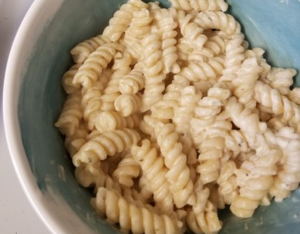 Directioons:
how much milk and cream cheese?
it depends on the cream you want, you can add milk until you get the one you need
Some of my friends tried this recipe but they used
boursin cheese, but boursin cheese is expensive & I feel like with prices now a days not a lot people can afford it but it definitely sounds amazing! also aldis makes a knock off that's just as good . another idea is to try it with dill pickle cream cheese. Add some diced pickles!! YUM!!